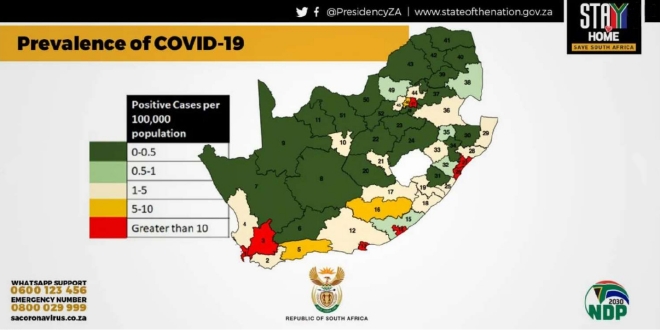 RailRunner Bimodal: Safe, Secure and Protected
In this age of Covid-19, the press is replete with stories of logistical calamities arising from the impact of spreading the Novel Coronavirus. It has been clearly reported that the virus, as well as other diseases, are spread along trucking routes both within South Africa and in the SADC region.
Every day hundreds of trucks fan out from East Africa's main ports in Kenya and Tanzania carrying cargo to the landlocked hinterland, and fears are rising they are becoming a major vector for the coronavirus.

Their drivers gather at truckstops, weighbridges and customs points, socialising at lodges, restaurants and with sex workers who ply the busy routes linking the port cities of Mombasa and Dar es Salaam to Uganda, Rwanda, Burundi, the Democratic Republic of Congo (DRC) and South Sudan.

With most East African countries under strict restrictions to curb the coronavirus, truck drivers are among the few allowed to circulate as they ferry essential goods across the region.

However, border testing has revealed a high number of cases among the drivers and alarm is growing over their potential to be superspreaders.

"It is clear … the remaining sources of the disease are the truck drivers within Uganda and the region," Ugandan President Yoweri Museveni said earlier in May.
Governments' attempts to mitigate the spread of Covid-19 are making moving cargo across national borders by truck increasingly difficult:
The government of Uganda is seeking to tackle the spread of Covid-19 by truck drivers by insisting on a change of drivers at the border, where all vehicles have to be cleaned.

This measure would prevent all foreign drivers from entering the country. Virus drives East African truck dispute. In the meantime, truckers must be tested for Covid-19 at the border and stay only at designated stops while within the country, to avoid passing on the virus and so that they can be quickly traced if their test proves positive. However, some truck parks in the country have been closed.

All truck drivers in East Africa are already tracked under a regional tracking system that was introduced to deter crime, with drivers confined to travelling along designated routes. Around 1,000 trucks are licensed to carry cargo between the Port of Mombasa and countries to the west of Kenya.

It has been reported in Uganda that most confirmed cases of Covid-19 in the country relate to foreign truck drivers, mainly from Kenya and Tanzania, but also from other countries in the region.
RailRunner offers a strong solution to mitigate both the spread of contagions and the logistics delays caused by social and political actions to counter the spread of disease.
RailRunner Bimodal Logistics: Security, Quality and Safety
RailRunner offers end-to-end identity-preserved logistics with "hands-free" transport. Your cargo is certified, transported and tracked by RailRunner. Once loaded on a RailRunner trailer, your cargo is secure and untouched over road and rail until to the point of delivery. Whether your cargo is going from port to producer, mine to mill, manufacturer to consumer or farm to fork, your cargo is safe with RailRunner.
RailRunner's identity-preserved logistics offers the best quality assurance in logistics. Hands-free, single-vehicle conveyance offers high-level security for freight: protection from pilferage, avoidance of accidents and isolation from disease.
Locked and secure, cargo is safe from pilferage. In the same container or trailer throughout its journey, dropping, bumping or ramming is not an issue. Closed and sealed carriers preclude contamination by insects, animals, spores or viruses.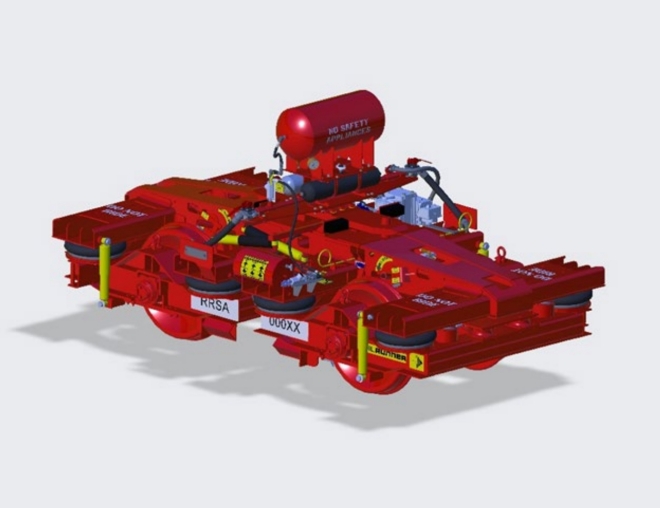 RailRunner Cape Gauge Bogie by TMH Africa