Charles T. Foskett
President and Chief Executive Officer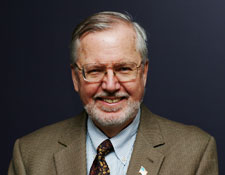 RailRunner®'s President and CEO is Charles Foskett, an Arlington, Massachusetts resident who has over 30 years experience in founding and managing successful start-ups. As co-founder in 1970, and later for nine years as President of Digilab Inc, Mr. Foskett built and expanded this developer of analytic instrumentation into a worldwide business. In 1983 Mr. Foskett co-founded and was CEO of Natural MicroSystems, a telecommunications equipment company, which became a publicly listed NASDAQ company (NMSS) in 1995 with worldwide operations in over 12 countries.
Mr. Foskett, who holds a B.S. and an M.S. in Physics, also serves on the boards of private high-tech companies in the New England area and invests in and advises emerging businesses. Mr. Foskett has been an elected Town Meeting member in Arlington, Massachusetts for 25 years, and is chairman of Arlington's Capital Planning Committee and vice-chairman of its Finance Committee. Mr. Foskett has also served as President and on the Board of the Massachusetts Association of Town Finance Committees.

Wolfgang Graaff
Chief Engineer, Global Strategy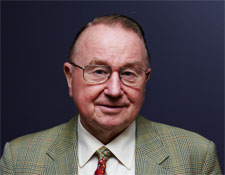 Mr. Graaff, a German native, spent more than 25 years in the rail car, trailer, and container manufacturing industry in his home country before moving to the United States in early 1998. Mr. Graaff holds two M.S. degrees, in Mechanical Engineering and Business Administration, from the Technical University in Berlin and has served in various organizations, including as Chairman of the Committee for Transport of the FDP in Germany, President of the European Container Manufacturers Committee, member in the Advisory Council of the Manufacturers Group "Trailers" in the VDA, Transport Committee of the BDI, Board of Directors of the VDB in Germany. He has held over 30 patents throughout his career. Graaff GmbH grew from $80 million to over $250 million company while he served successively as general manager and CEO. In his latter responsibility, he licensed various products and technologies of his company and built manufacturing plants in the US (3), S. Korea, India and China (2). Since living in the United States, he was Vice President of Operations and Engineering for Trailmobile Trailer LLC of Northbrook, IL. and CEO of Contrail International, Inc. a transport equipment consulting firm located in Chicago.
Tel + 49.5121.174-8352
wolfgang.graaff@railrunner.com

John Grube
Vice President, Engineering


Mr. Grube has over 30 years' experience as a multi-discipline engineering professional with extensive experience in the railroad and transportation industries. He began his career with The Milwaukee Road railroad, serving an apprenticeship in the mechanical department before continuing his education at the University of Wisconsin. In the 1980's, he was one of the founders of Northern Rail Car, and was very active in R&D work for intermodal equipment, working closely with several manufacturers and operators on early designs for double-stack well cars, articulated equipment, and bi-modal equipment. Prior to joining RailRunner, Mr. Grube was a principal in a multi-discipline consulting business, providing services to clients in the manufacturing and transportation industries.

Matthew Whiten
Chief Financial Officer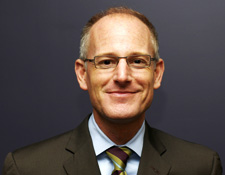 Mr. Whiten has broad expertise in general management consulting and auditing functions for both large and small corporations, public and private. His early career focused on various revenue and financial analyst positions for a Fortune 500 company. His last position prior to joining RailRunner was as an independent auditor for Waste Management, Inc. In parallel, he maintained a residential real estate career in both sales and consulting (ABR, C-CREC) from 1999 – 2005.
He holds an M.B.A. from Boston College and a B.B.A in Management from Georgia Southern University.

Gabriel Sibert
Manager of Field Operations


Mr. Sibert's 25 years experience in the transportation industry ranges from serving as a Terminal Manager in Atlanta, GA, a manufacturing supervisor of military containers to his current position as Manager of Field Services. Mr. Sibert has been with RailRunner since its inception and supervised production of the first bogie prototype receiving AAR certification.