Gerhard Oswald
Managing Director, RailRunner Europe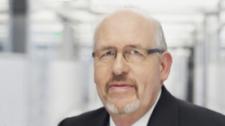 After ten years experience in trade and industry Mr. Oswald has more than thirty years experience in combined transport (road, rail and inland waterway transport), using containers and swap bodies, for TFG Transfracht GmbH & Co KG (a subsidiary of DB Mobility Logistics AG), with headquarters in Frankfurt. He has management experience of land and seaport-hinterland transport in the fields of sales, marketing, product development, transport organization and logistics, as well as purchasing. Mr. Oswald was in charge of designing and launching Albatros Express, one of the biggest intermodal rail networks for seaport-hinterland transport in Europe. Between 1 June 2007 and 31 May 2013 he was managing director of TFG Transfracht GmbH & Co KG. From 1 June 2013 to now he is a managing partner of GOMULTIMODAL GmbH, Hamburg, and since October 2012 Chairman of the advisory board of the German Promotion Center for Intermodal Transport (Studiengesellschaft Kombinierter Verkehr (SGKV e.V.)), Berlin.
Gerhard Oswald
RailRunner Europe GmbH
Eiffestraße 78
DE-20537 Hamburg
Germany
Mobile: +49 40 2094064970
gerhard.oswald@railrunner.com
railrunnereurope.com

Henrik Baasch
RailRunner Europe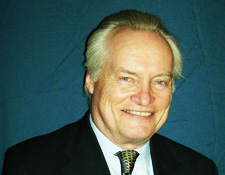 Mr. Baasch has been involved in the European transport industry for more than 30 years. Holding a Master of Economics from the University of Copenhagen, his professional experience ranges from government service in Copenhagen and Brussels over lobbying for the liberalization of rail and other transport markets in Europe to ownership and management of intermodal and rail businesses. Having also been in charge of the European representations of both shippers and forwarders, Mr. Baasch has a profound knowledge of the workings of the European transport markets. In 2003, he was instrumental in setting up the first succesful overnight reefer service between Scandinavia and Italy using bimodal equipment and GPS monitoring.
Henrik Baasch
Gefionsgade 1
DK-2100 Copenhagen
tel: +45 35550895
henrik.baasch@railrunner.com

Mike Daniel
Managing Director, RailRunner South Africa


Mike Daniel
Kaleida Project Management Company (Pty) Ltd
Fancourt Office Park
Cnr Northumberland & Felstead Sts
NORTHRIDING
PO Box 414
NORTHRIDING
2162
SOUTH AFRICA
www.kpmc.co.za
Office +27 11 462 0577
Cell +27 82 888 4422
Fax +27 11 462 0561
mike.daniel@railrunner.co.za